i think the stuff posted below will send some of the readers into waves of orgasmic pleasure.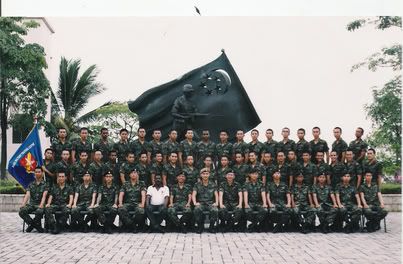 this's my coy in bmt.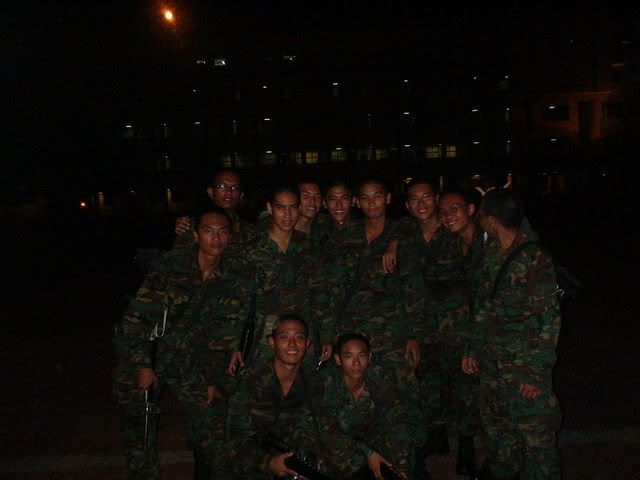 before embarking on 24km. all bloody happy cos 16km was a cakewalk to us.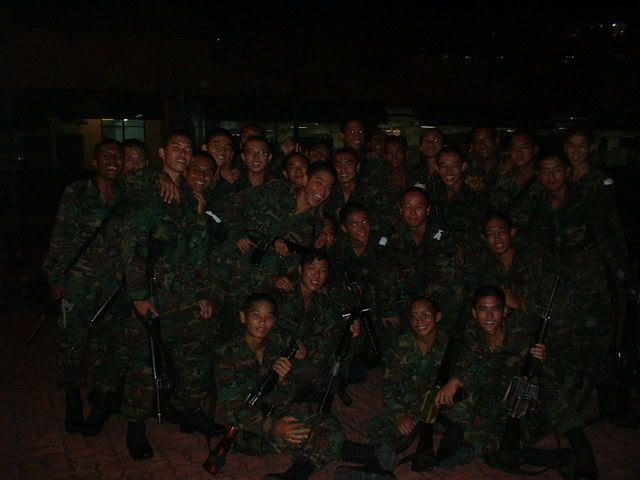 most of my platoon.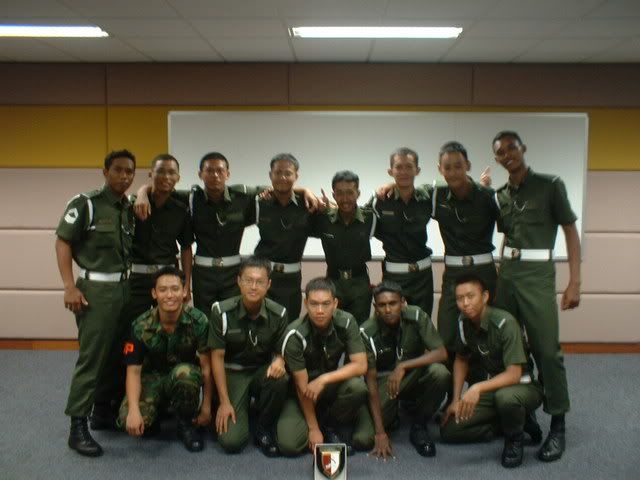 and finally, my section in MP Basic. the no.3 looks pretty sharp eh? its tailormade for us, and too bad mine wasnt ready due to some alterations that's why im in no.4.